Mass Times
Daily Mass
Wednesdays @ 7:00 AM
Fridays @ 7:00 AM
* Rosary begins 20 minutes prior
Weekend Mass
2nd and 4th Saturdays @ 4:00 PM
Sundays @ 9:00 AM
Reconciliation
Held in Confessional on the
left hand side of church
2nd and 4th Saturdays @ 3:00 PM
1st Fridays @ 6:00 - 6:45 AM
Sundays @ 8:00 - 8:45 AM
Eucharistic Adoration: Beginning on Thursday, October 5, Eucharistic Adoration will be offered from 6:00 am until 9:00 pm. Enter through the canopy doors. Volunteers are still needed, especially for the 12:00 - 6:00 pm time to spend an hour or more in Adoration. Sign up sheets are available in the Gathering Space. If you are unable to committ to a time, substitutes are also needed.
2023-2024 RELIGIOUS EDUCATION: The schedule and information form for the 2023-2024 Religious Education year were mailed last week. Copies are available on the table in the Gathering Space. The schedule is also available HERE and the Information Form HERE.
Formed
To sign up for free access to Formed:
Visit Formed.org
Click Sign Up
Select "Sign up as Parishioner"
Find Blessed Trinity by parish name, address or zip code
Enter your email and that is all!
OUR MISSION
As a Catholic Community, St. John Evangelist Parish of Kohler together praises God, grows in Christ, and carries the Holy Spirit forth in our community.
---
Weekly reading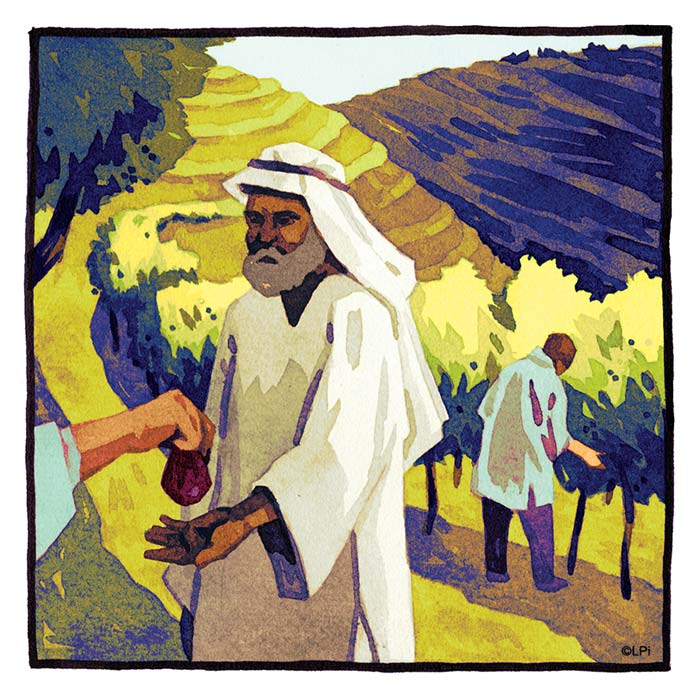 Weekly reading
Readings for the week of September 24, 2023
© Liturgical Publications Inc